C Stands for Lights and Microphone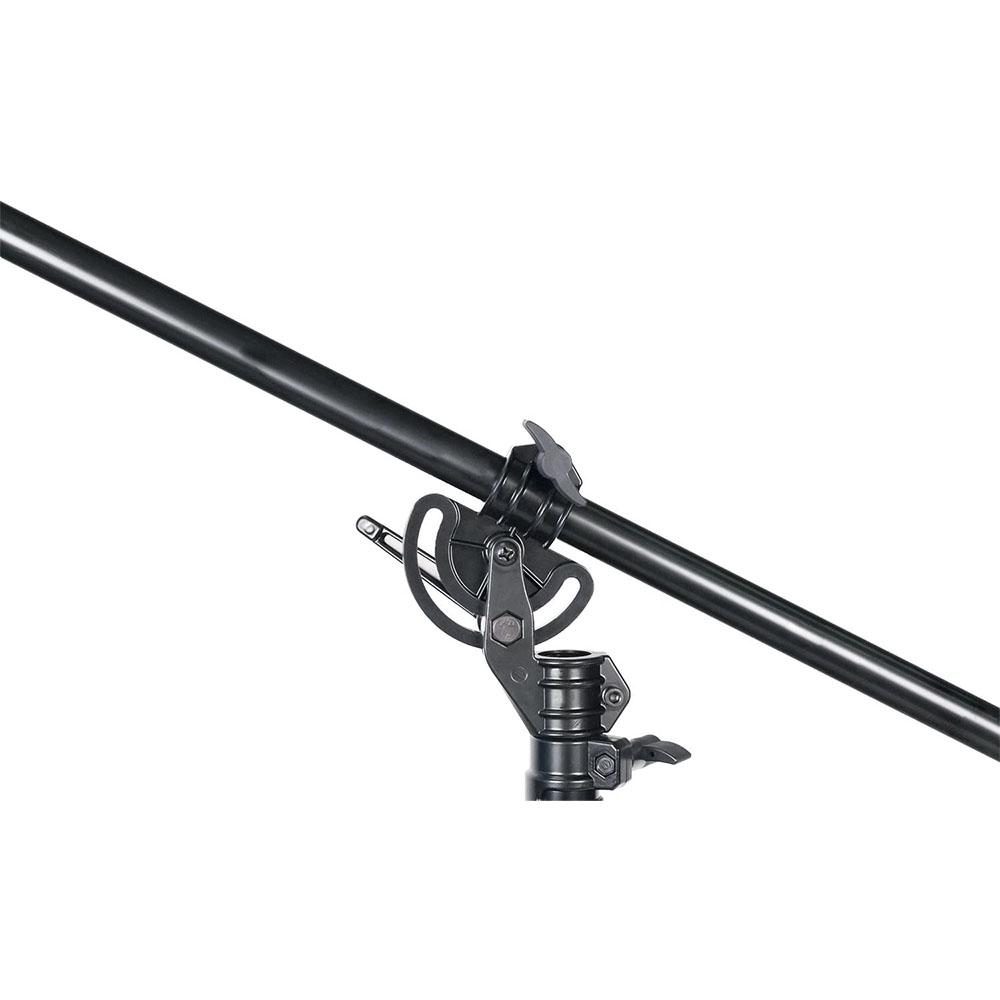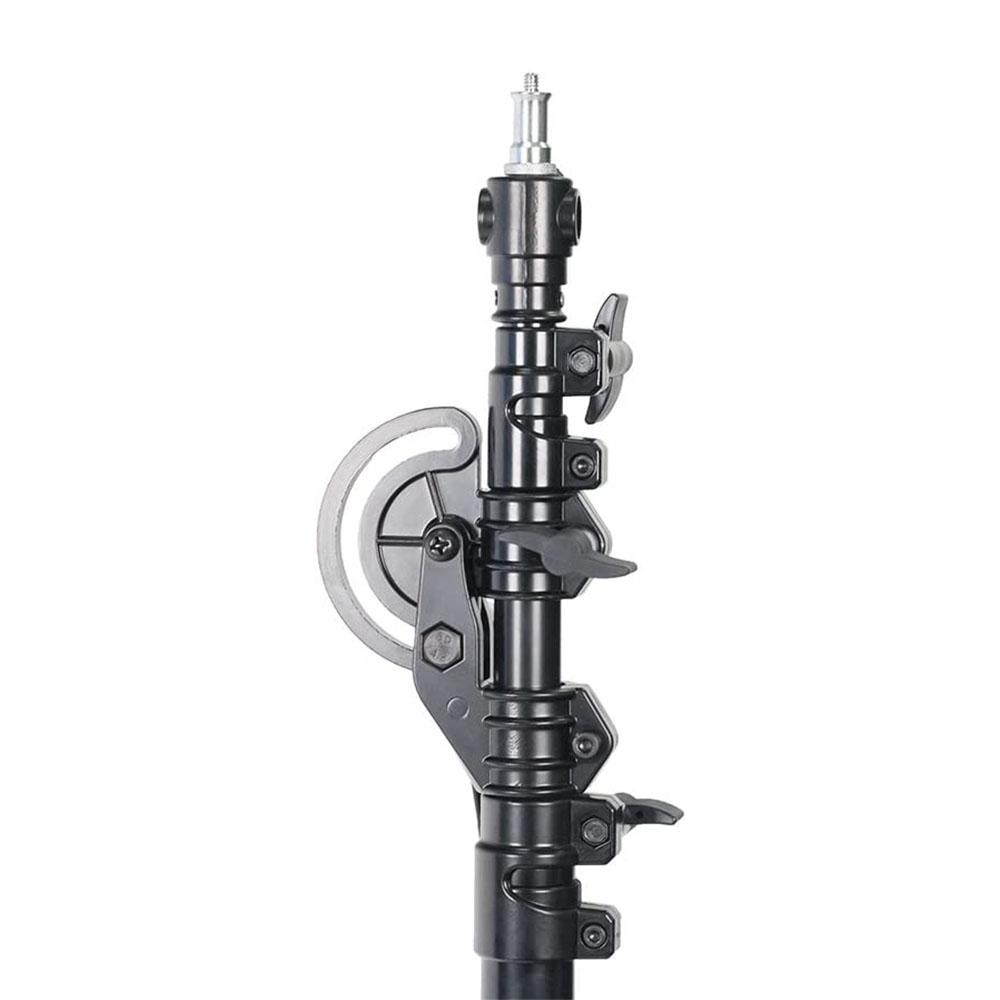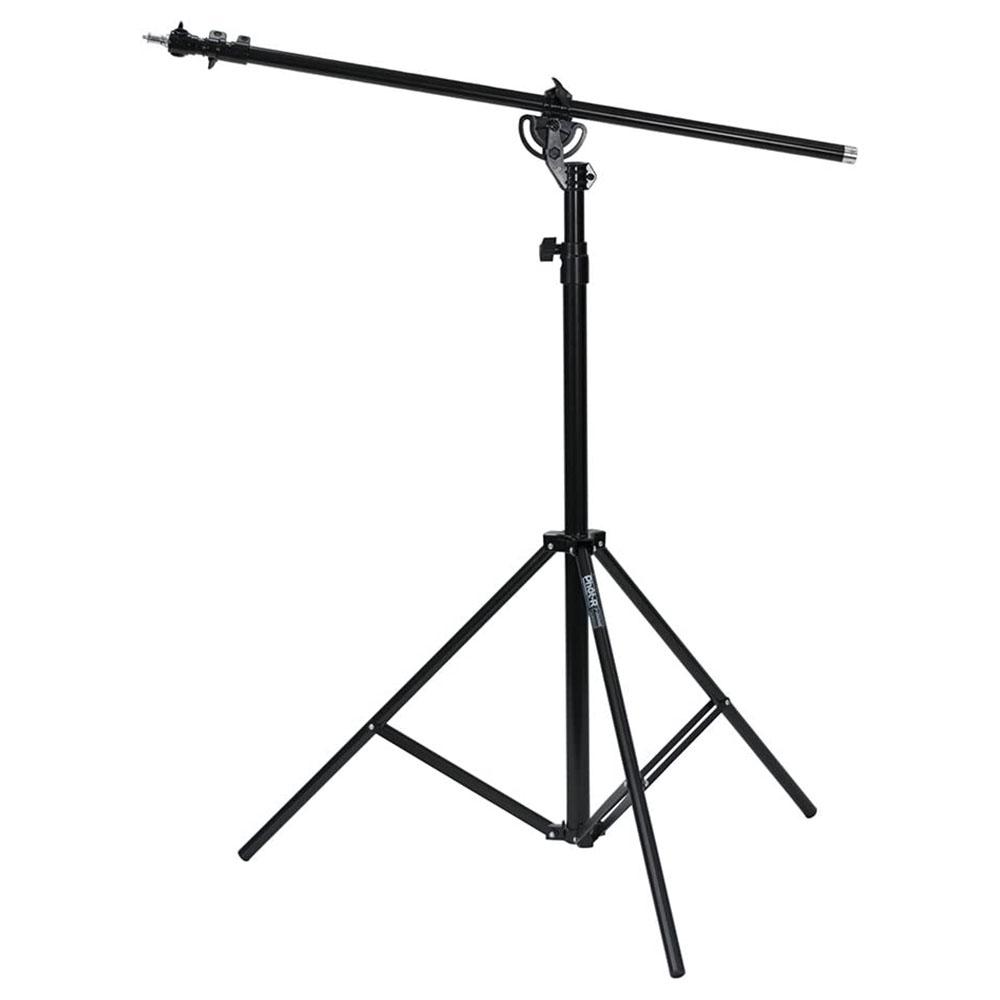 2 x C-stands
Carrying bag (with wheels)
Sandbags
Our Productions with C Stands for Lights and Microphone
Description
The essential Boom C-stand with counterweight sandbag is ideal for many professional applications in the film and photo businesses.
The black anodized aluminium Phot-R Combo Boom Stand is a clever lighting support solution that provides you with a strong stand, which can be used in the traditional way (vertical) or as a boom. The legs feature heavy duty bracing and a wide footprint for extra stability.
This stand can be used as a normal light stand or boom stand, thanks to its convenient mounting lock. When used as a stand, it has the maximum height of 4m.
When used as a boom stand, the mounting lock allows you to adjust the position and allows you to rotate the boom arm. The locking lever provides the necessary security for the boom arm that can be extended when needed. The boom is also equipped with an inter-changeable 1/4" and 3/8 inch spigot.
This boom stand also comes with a nylon counterweight sand bag, allowing you to carry your boom stand around with ease. It helps prevent your stand from tipping over and damaging your sensitive equipment. It can be used by hooking it onto the other end of the boom arm. The sandbags are already filled with weights.
This is the perfect and an essential equipment for your video production studio.
Specifications:
Maximum Height: 4m (400cm)
Minimum/Folded Height: 1.2m (120cm)
Boom Arm: 1.6m (106cm)
Maximum Load Capacity of Light Stand: 5kg
Rental Terms and Conditions
Rental T&C. Most rentals are done via FatLlama. For qualifying corporate clients we might be able to do ad-hoc contracts directly with our company. The procedure for hiring gear from us involves registering on the FatLlama website and providing details (such as proof of ID). When picking up the equipment you'll need to provide your ID (e.g. passport) and proof of address. In case you damage the equipment, you'll take care of the repairs yourself. Any days lost due to the item being repaired will be charged as standard rental fees. Pickups and returns must be at the same hours and location. Late returns will be charged (One day rental = 24h).
Rental Approval Time. Please allow at least two days for the approval process.
Location and Delivery. Deliveries and returns are normally done in person at our address in Cambridge (see item location on FatLlama). Depending on circumstances we might deliver and collect the items at your doorstep.