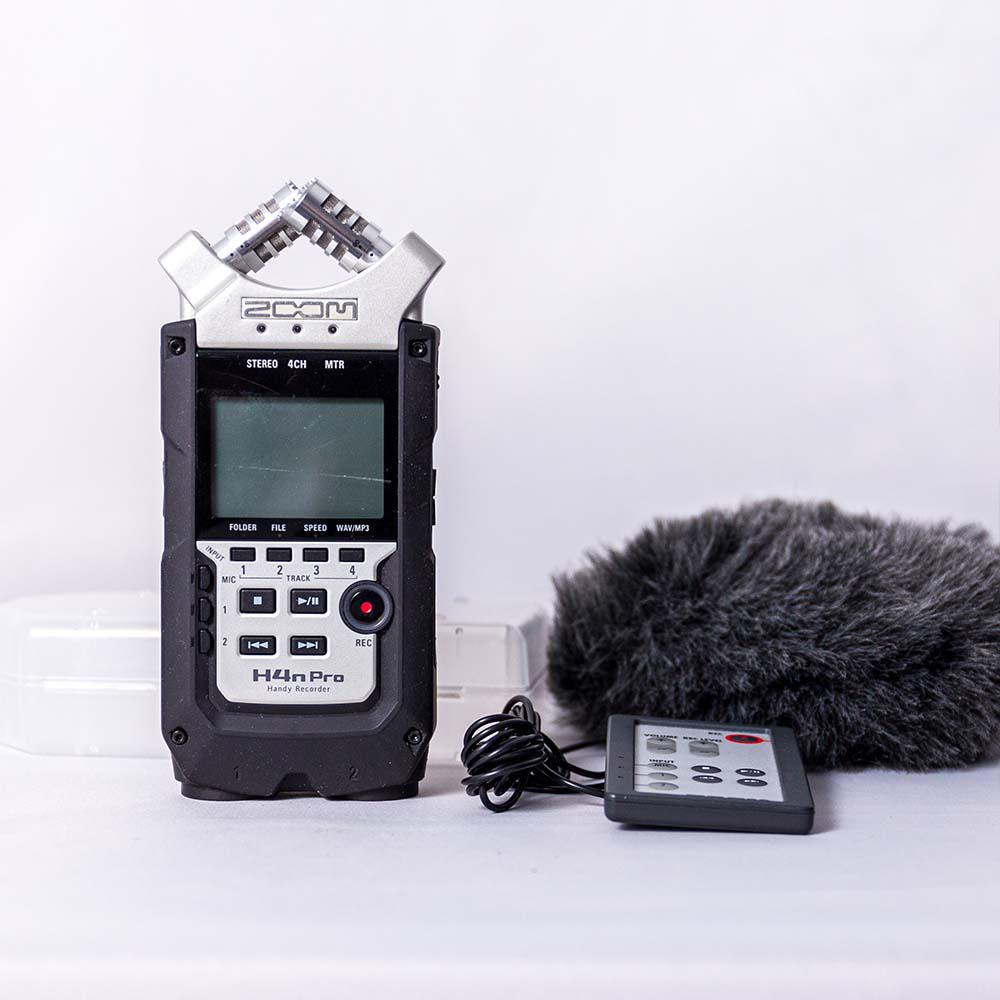 Zoom H4N Sound Recorder with controller and deadcat
Our Productions with Zoom H4n Sound Recorder
Description
Four-track simultaneous recording
High-fidelity mic preamps
Built-in X/Y stereo microphones, adjustable between 90˚ and 120˚
Record up to 140 dB SPL with X/Y microphones
Two mic/line level inputs with XLR/TRS combo connectors
Zoom H4n Pro Handy Digital Recorder 24-bit/96kHz Field Recorder and 2x2 USB Audio Interface with Onboard XY Mics, Stereo, M-S, and 4-channel Modes, Onboard FX, and Included Software. Max SD card capacity 32GB.
Note that the record levels can only be changed using the provided controller.
Rental Terms and Conditions
Rental T&C. Most rentals are done via FatLlama. For qualifying corporate clients we might be able to do ad-hoc contracts directly with our company. The procedure for hiring gear from us involves registering on the FatLlama website and providing details (such as proof of ID). When picking up the equipment you'll need to provide your ID (e.g. passport) and proof of address. In case you damage the equipment, you'll take care of the repairs yourself. Any days lost due to the item being repaired will be charged as standard rental fees. Pickups and returns must be at the same hours and location. Late returns will be charged (One day rental = 24h).
Rental Approval Time. Please allow at least two days for the approval process.
Location and Delivery. Deliveries and returns are normally done in person at our address in Cambridge (see item location on FatLlama). Depending on circumstances we might deliver and collect the items at your doorstep.