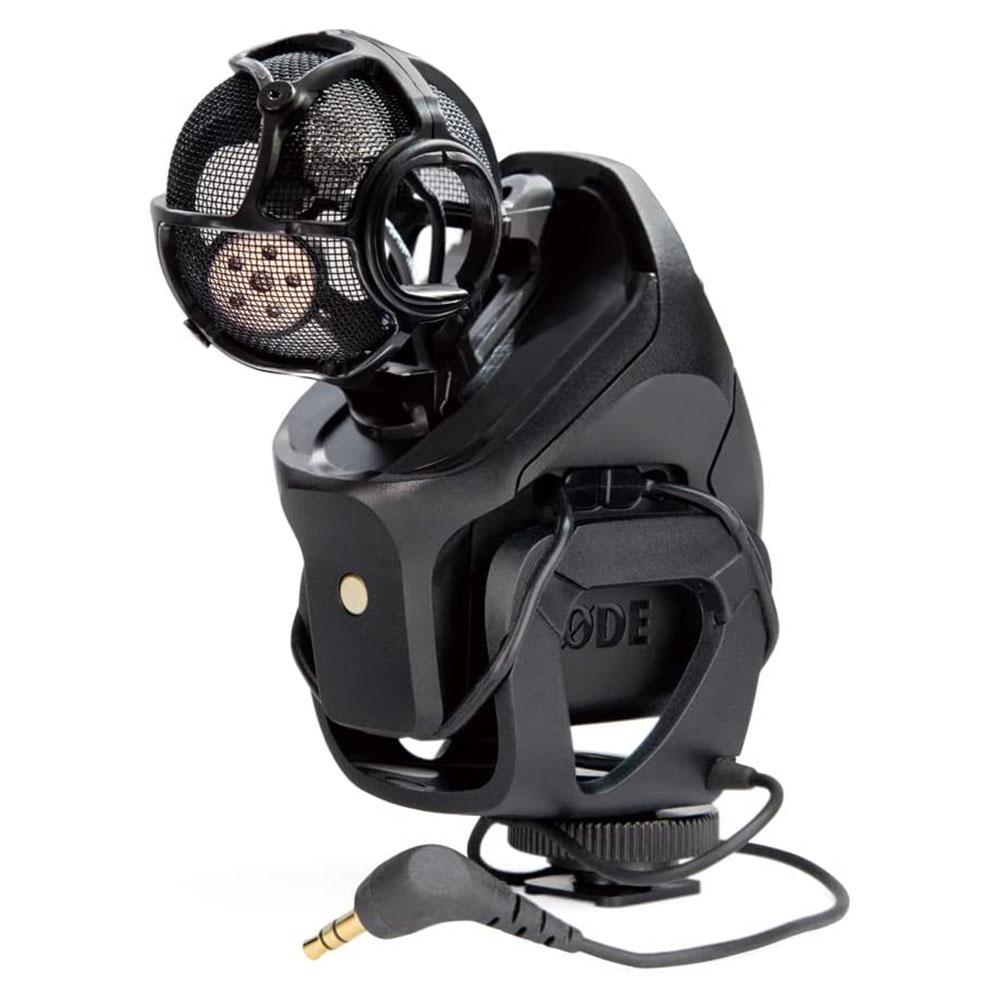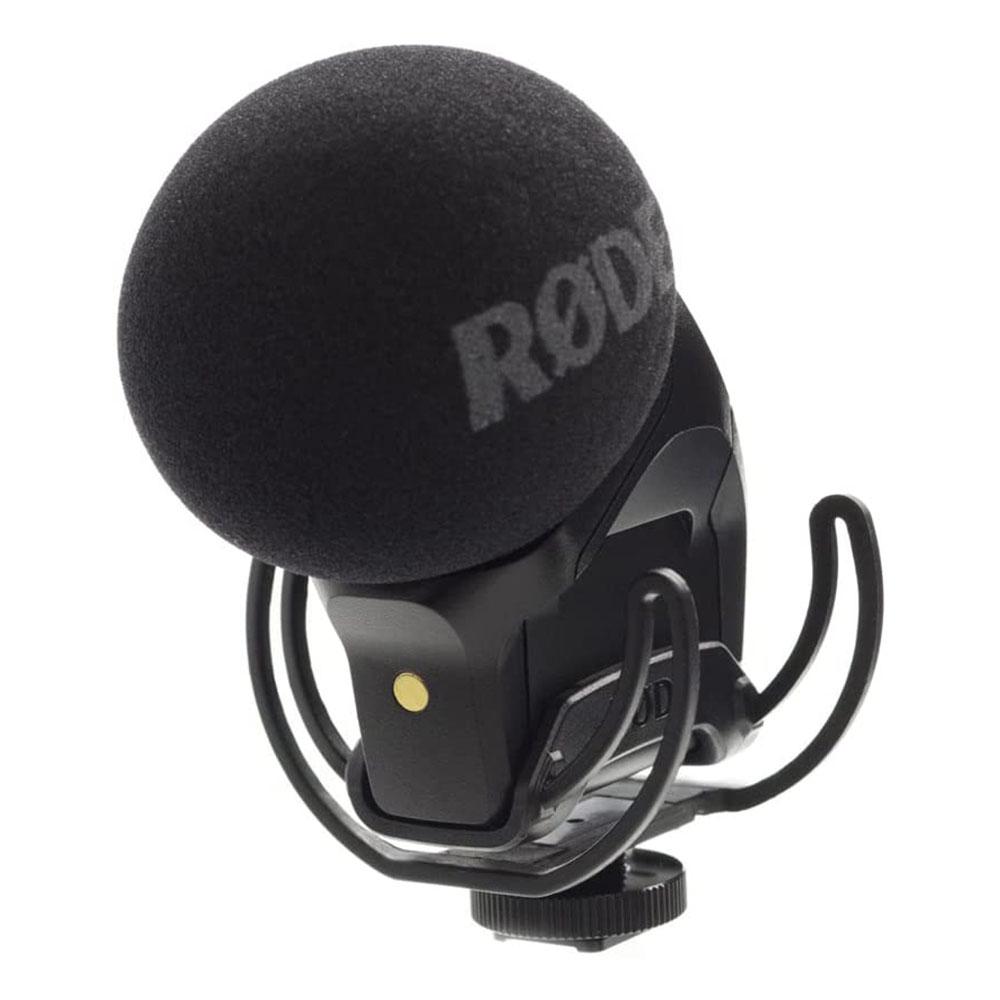 Rode Stereo VideoMic Pro On-Camera Microphone
9V rechargeable battery
Our Productions with Rode Stereo Videomic Pro
Description
The Stereo VideoMic Pro provides a high-quality stereo option for videographers, and is ideal for recording music, and the atmospheric ambience essential in building a realistic audio scene. Based around a matched pair of high sensitivity ½" cardioid condenser capsules in a coincident XY pair, the Stereo VideoMic Pro provides a wide stereo image with natural depth. The integrated shock mounting system provides superior isolation from vibration and mechanical noise that can otherwise degrade the recording quality. Additionally, the lightweight yet robust multi-strand cable provides excellent acoustic decoupling from the camera and offers significantly lower noise transference than traditional audio cable.
Rode Stereo VideoMic Pro: Key Features
Rode Stereo VideoMic Pro: Key Features
Rycote Lyre shock mounting onboard
Broadcast recording quality on-camera microphone
All new matched pair 1/2" condenser capsules in XY stereo confi guration
Improved foam windscreen
Ultra lightweight, compact form factor
On mic power and EQ controls
Two step High Pass Filter (fl at, 75Hz)
Three position level control (-10dB, 0, +20dB)
9V battery powered - over 100 hours use (alkaline)
New Kevlar reinforced braided cable
Billeted metal camera shoe mount with 3/8" thread for easy boompole mounting
Specifications
Acoustic Principle: Pressure Gradient
Active Electronics: JFET impedance converter
Capsule: 0.50"
Address Type: End
Frequency Range: 40Hz - 20kHz
Output Impedance: 200O
Maximum SPL: 134dB SPL (@ 1kHz, 1% THD into 1KO load)
Sensitivity: -38.0dB re 1 Volt/Pascal (12.60mV @ 94 dB SPL) +/- 2 dB @ 1kHz
Equivalent Noise Level (A-weighted): 18dB-A
Weight: 116gm
Dimensions: 134mmH x 80mmW x 115mmD
Constructed from a single piece of hard-wearing thermoplastic, the Lyre® provides superior acoustic suspension to traditional elastic solutions, and will never wear out, sag or snap.
The Stereo VideoMic Pro, with its ergonomic form factor, make it perfectly suited to DSLR, consumer camcorders and large-sensor video cameras.
The user friendly designed rear of the microphone body features the power and equalisation controls, including a high pass filter at 75Hz which is designed to cut out the noise generated by air conditioning, traffic and other undesirable low frequency interference.
A -10dB PAD allows the user to reduce the sensitivity of the microphone, making it suitable for recording loud sound sources such as live music or at sporting events.
Like the VideoMic Pro, the Stereo VideoMic Pro features a +20dB level boost specifically designed to provide a higher quality signal with DSLR cameras. When activated, the typically low quality camera preamp level can be reduced, resulting in a lower noise floor and much clearer recording.
Rental Terms and Conditions
Rental T&C. Most rentals are done via FatLlama. For qualifying corporate clients we might be able to do ad-hoc contracts directly with our company. The procedure for hiring gear from us involves registering on the FatLlama website and providing details (such as proof of ID). When picking up the equipment you'll need to provide your ID (e.g. passport) and proof of address. In case you damage the equipment, you'll take care of the repairs yourself. Any days lost due to the item being repaired will be charged as standard rental fees. Pickups and returns must be at the same hours and location. Late returns will be charged (One day rental = 24h).
Rental Approval Time. Please allow at least two days for the approval process.
Location and Delivery. Deliveries and returns are normally done in person at our address in Cambridge (see item location on FatLlama). Depending on circumstances we might deliver and collect the items at your doorstep.