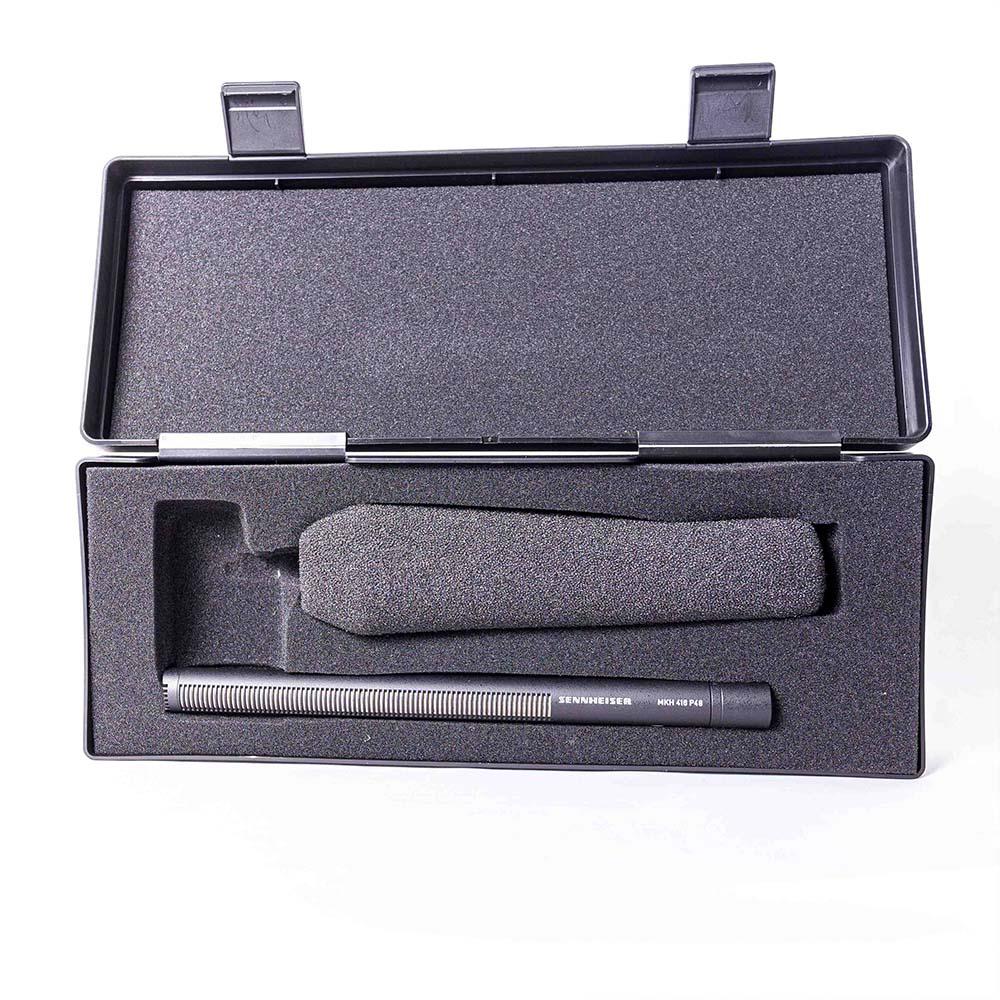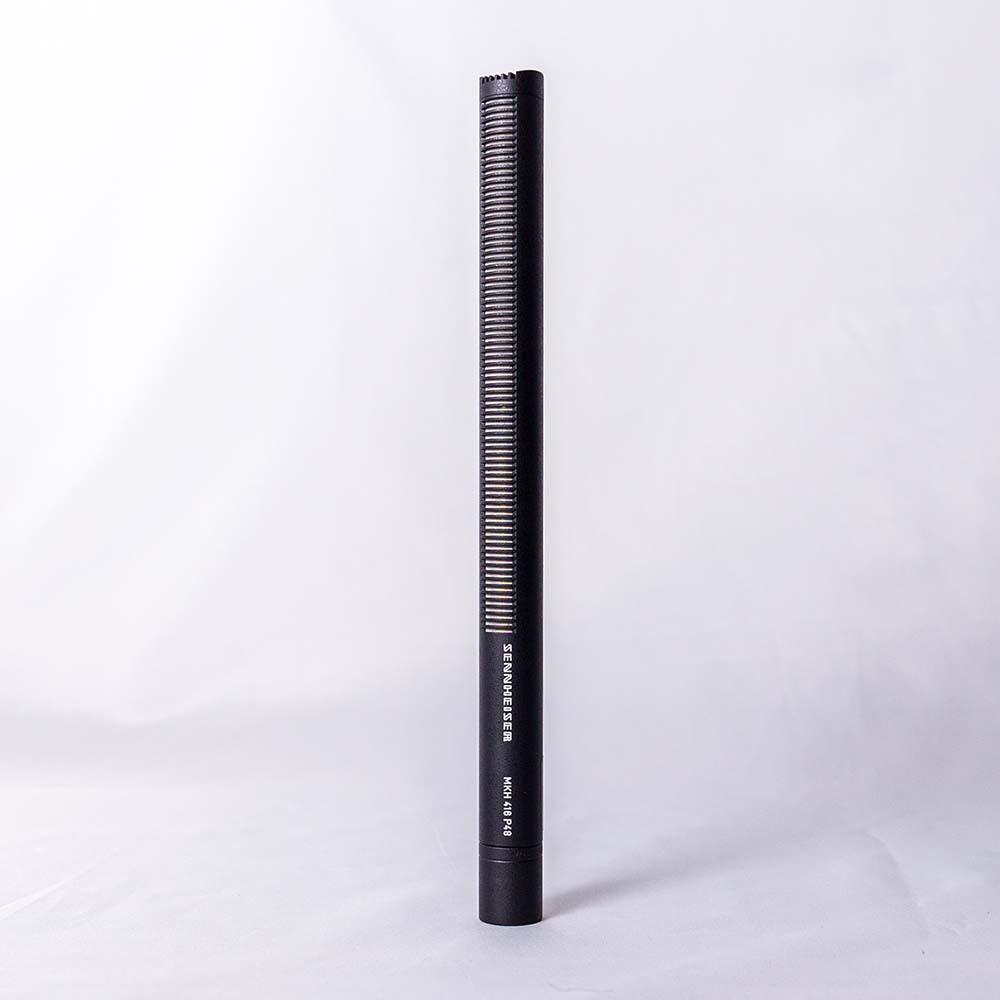 2 x Sennheiser MKH-416 P48U (MKH-416, MKH416)
Our Productions with Two Sennheiser Mkh 416
Description
Achieve superb audio capture in demanding conditions for your next professional film, TV, or location recording with the Sennheiser MKH 416-P48U3 moisture-resistant shotgun microphone. Mix-ready sound quality is provided by its sharp directivity, low noise, and strong output. Plus, there are no controls to worry about; the MKH 416-P48U3 delivers the reliability you need for high-pressure gigs.
The microphone exhibits a hypercardioid polar pattern at low to midrange frequencies and transitions to a lobar pattern in high frequencies, allowing it to attenuate 125 Hz to 2 kHz by approximately 10 dB at the 90° off-axis points. Your dialogue, foley, and sound effects can be recorded with full dynamics and clarity, thanks to the MKH 416-P48U3's wide frequency response, enhanced consonant articulation, and high SPL handling.
Professional Sound Quality
The MKH 416-P48U3 was engineered with the experienced professional in mind. Its 40 Hz to 20 kHz frequency response incorporates a gentle rise from 5 to 15 kHz to increase intelligibility, and a natural bass roll-off to mitigate rumble. Its low self-noise of 13 dBA and high sensitivity of -32 dB enable studio-worthy signal purity without requiring noise reduction and gain boosting in postproduction.
Phantom Powered
The MKH 416-P48U3 boasts a transformerless and fully floating balanced output for optimal signal integrity. Thanks to its 3-pin XLR output and compliance with 44 to 52 VDC phantom power, the MKH 416-P48U3 is compatible with a variety of handheld audio recorders, field recorders, and mixer adapters, as well as built-in preamps on many camcorders and cinema cameras.
Ideal for Boompole Mounting
The MKH 416-P48U3's metal body features a matte black finish to prevent distracting visual reflections. Mount the MKH 416-P48U3 directly on a stand or boompole using the supplied MZQ 100 clip. Alternatively, place the MKH 416-P48U3 in the separately available Sennheiser MZS 20-1 combination shockmount, pistol grip, and stand adapter to prevent the transfer of vibrations to the microphone.
Windscreen Minimizes Wind Noise
The MKH 416-P48U3 has a foam windscreen to reduce unwanted wind noise from breezes, fans, heaters, and air conditioners. For maximum reduction of wind noise in indoor or outdoor environments, consider the Sennheiser MZH 60-1 furry windshield (available separately).
Rental Terms and Conditions
Rental T&C. Most rentals are done via FatLlama. For qualifying corporate clients we might be able to do ad-hoc contracts directly with our company. The procedure for hiring gear from us involves registering on the FatLlama website and providing details (such as proof of ID). When picking up the equipment you'll need to provide your ID (e.g. passport) and proof of address. In case you damage the equipment, you'll take care of the repairs yourself. Any days lost due to the item being repaired will be charged as standard rental fees. Pickups and returns must be at the same hours and location. Late returns will be charged (One day rental = 24h).
Rental Approval Time. Please allow at least two days for the approval process.
Location and Delivery. Deliveries and returns are normally done in person at our address in Cambridge (see item location on FatLlama). Depending on circumstances we might deliver and collect the items at your doorstep.