Two Aputure Hr672s Led Lights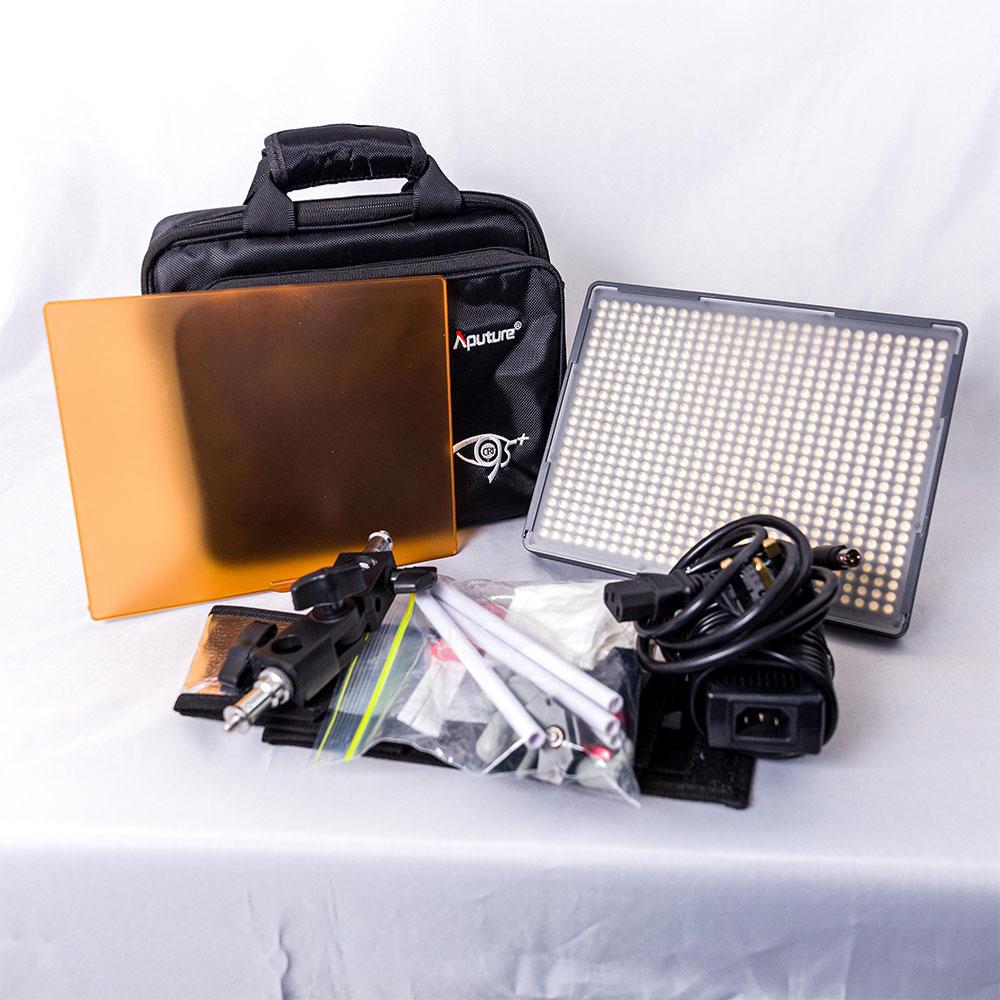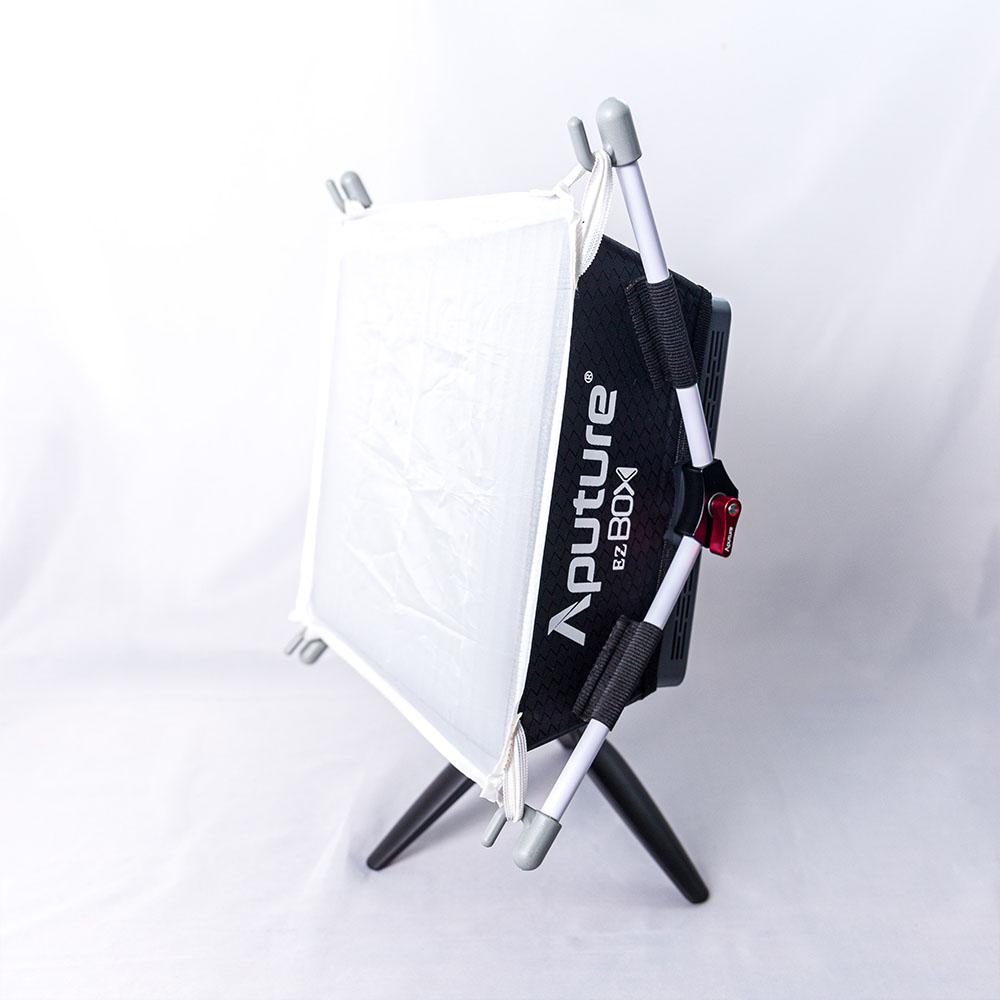 2 Aputure HR672S 5500K LED Light
4 Sony Batteries
2 Diffuser
Our Productions with Two Aputure Hr672s Led Lights
Description
The Amaran HR672S Daylight LED Spot Light from Aputure is an LED panel that uses 672 95+ rated LEDs to render colours with optimal precision and accuracy. The light's 5500K colour temperature means that you can easily match it with other daylight sources like HMIs and cool white fluorescents, as well balance the unit with ambient daylight conditions. An orange conversion (3200-5500K) filter is supplied to match tungsten lights or for creative late day lighting effects.
Among the R672S's advanced features is wireless control of the light's functions and light intensity from up to 328' away thanks to 2.4 GHz FSK technology. This is an especially valuable tool for adjusting lights hung overhead or on large sets or locations. It's also great for solo shooters and multi-light setups. The included remote control has 4 discrete channels to defeat interference and 3 groups for multiple setups. The HR672S produces a spot 25-degree beam angle with an impressive brightness of 18,800 lux at a distance of 1.6, and features a stepless rear dimming dial for adjusting light output from 0 to 100%. The light panel can be powered by the included multi-voltage AC adapter or the included Sony-type batteries using the dual rear battery slots. Four LED indicator lights on the back of the unit display the remaining battery life.
The 9.37 x 7.48 panel is only 1.26" thick and generates little heat, allowing it to squeeze into places where other lights, especially incandescent, just can't go. The Amaran HR672S ships with the previously mentioned multi-voltage AC adapter, 5/8" tilting mount for stand mounting, a 5/8" spigot with 1/4"-20 and 3/8"-16 threads, an orange CTO conversion filter, and a diffusion filter to soften the light's output.
CRI 95+ for Accurate, Pure Light
The color-rendering index (CRI) is a quantitative measure of the ability of a light source to reproduce the colors of various objects faithfully in comparison with an ideal or natural light source. With a CRI of 95+, the HR672S ensures natural and lifelike rendering that's ideal for color-critical applications such as fashion, documentary, short films or art and textile evaluation
Impressive Output
The HR672S emits 4636.8 lumens of light - about equal to a traditional 400W incandescent light and it's flicker-free no matter at any shutter speed or FPS rate
Thin but Durable Design
The HR672S has 628 LED lamps packed into a compact design that is slightly larger than the original iPad. It's an LED light that doesn't sacrifice power for portability
328' Wireless Range
Using 2.4GHz FSK technologies, you can easily the HR672S's adjust brightness with the included wireless remote. Multiple channels and groups also ensure that several different lights can be controlled without interference from up to 328' away
Diffusion Filter
The HR672S comes a white diffusing filter to soften the light's output
Advanced Dual Power System
Two methods can be used to power the HR672S: an AC adapter or Lithium-ion batteries. Batteries can be recharged while the HR672S is being powered by an AC adapter
Slim Profile
The HR672S is only 1.26" thick - significantly thinner than many competitive LED units
Rental Terms and Conditions
Rental T&C. Most rentals are done via FatLlama. For qualifying corporate clients we might be able to do ad-hoc contracts directly with our company. The procedure for hiring gear from us involves registering on the FatLlama website and providing details (such as proof of ID). When picking up the equipment you'll need to provide your ID (e.g. passport) and proof of address. In case you damage the equipment, you'll take care of the repairs yourself. Any days lost due to the item being repaired will be charged as standard rental fees. Pickups and returns must be at the same hours and location. Late returns will be charged (One day rental = 24h).
Rental Approval Time. Please allow at least two days for the approval process.
Location and Delivery. Deliveries and returns are normally done in person at our address in Cambridge (see item location on FatLlama). Depending on circumstances we might deliver and collect the items at your doorstep.