Aputure Ls 1c Lightstorm Video Led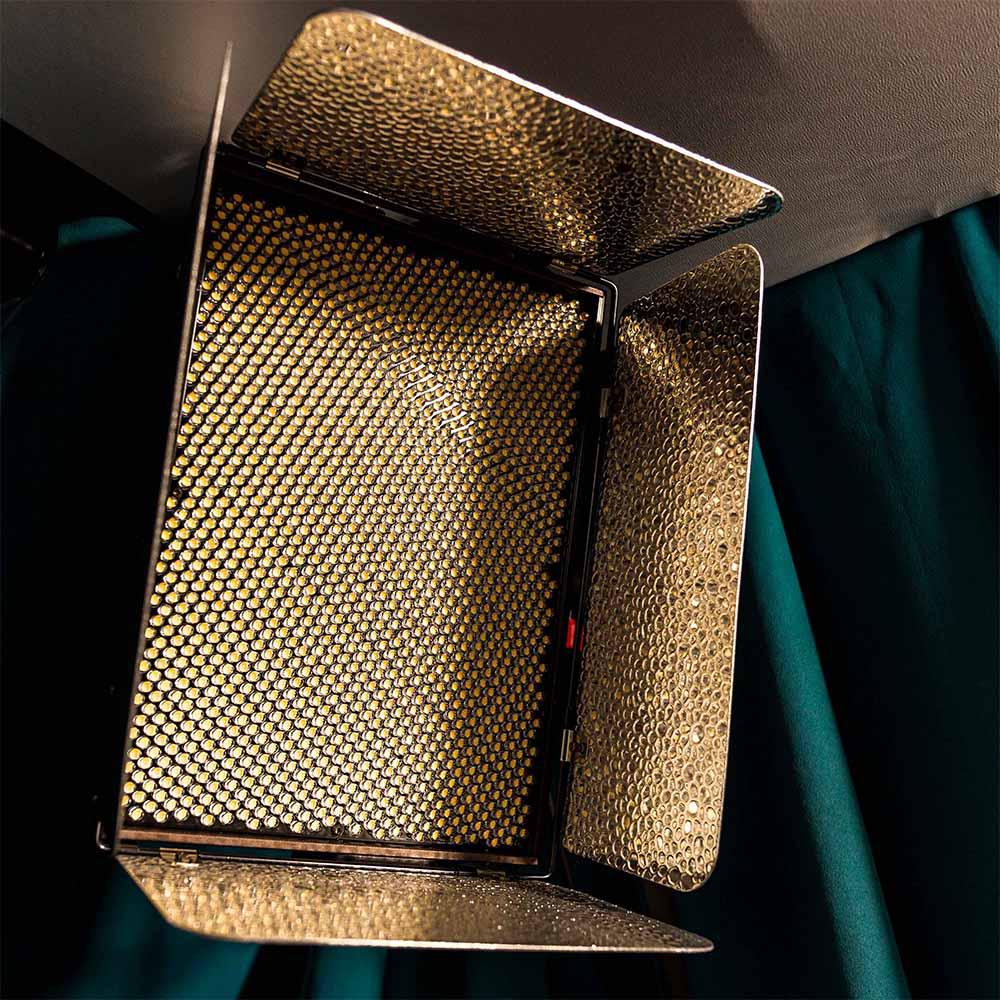 Aputure LS-1C Light Storm Video LED (Color Temperature Adjustable).
Our Productions with Aputure Ls 1c Lightstorm Video Led
Description
Aputure Light Storm LS 1c Studio Bi-Colour Light (p/n 6947214408960). Light Storm LS 1s appears with about 30000lux in half a meter (1.64ft), which is almost equal to a traditional 1000W tungsten.
Light Storm LS 1c contains both 3200K and 5500K colour temperature bulbs. More scenes need more versatile lighting. The colour temperature adjustment can be controlled by DMX console, remote control, and wheel on the controller box.
Light Storm 1 use aero-aluminum to achieve the best balance performance of heat, density, strength, workability, etc. So that the function parameters can get a perfect show. Delicate design and elaborate production combine for a robust but exquisite housing that can fulfill low forward heat of the fixture.
Features
Extremely powerful light source
Colour temperature adjustable from 3200-5500K
CRI 95+, which is a guarantee of the LEDs light quality to match other sources
Super quiet heat dissipation - no fan is required as the whole back of the LED fixture acts like a giant heat sink since the control panel is separated
Barn doors for control over light spill
clips for attaching diffusion paper for softening the light output
Unique light-control separation design with dimmer unit via cable
Dual power solutions - mains power or battery power (V-Lock plate)
Tri-way control makes changing lighting setups easier
Specifications
Beam Angle: 45°
Colour Temperature: 3200K-5500K
Operation Current: 8A
Power Supply: DC 15V
Power Input: 120W
Cooling Mode: Natural convection heat transfer
Remote Frequency: 2.4GHz
Channels: 1/2/3
Groups: A/B/C/D
Remote Range: ≤100m
Size(LWH)
These panels are smaller then normal 1x1 LED panels as they have LEDs packed more densely.
Light: 377.8320.733.2mm
Controller Box(V-Mount): 238.0118.759.6mm (*vertical antennas included)
Brightness
Distance: 0.5m
Foot Candles: 2323
LUX: 25,000
Distance: 1m
Foot Candles: 697
LUX: 7,500
Rental Terms and Conditions
Rental T&C. Most rentals are done via FatLlama. For qualifying corporate clients we might be able to do ad-hoc contracts directly with our company. The procedure for hiring gear from us involves registering on the FatLlama website and providing details (such as proof of ID). When picking up the equipment you'll need to provide your ID (e.g. passport) and proof of address. In case you damage the equipment, you'll take care of the repairs yourself. Any days lost due to the item being repaired will be charged as standard rental fees. Pickups and returns must be at the same hours and location. Late returns will be charged (One day rental = 24h).
Rental Approval Time. Please allow at least two days for the approval process.
Location and Delivery. Deliveries and returns are normally done in person at our address in Cambridge (see item location on FatLlama). Depending on circumstances we might deliver and collect the items at your doorstep.