Canon EF 70-200mm F2.8 L Usm Lens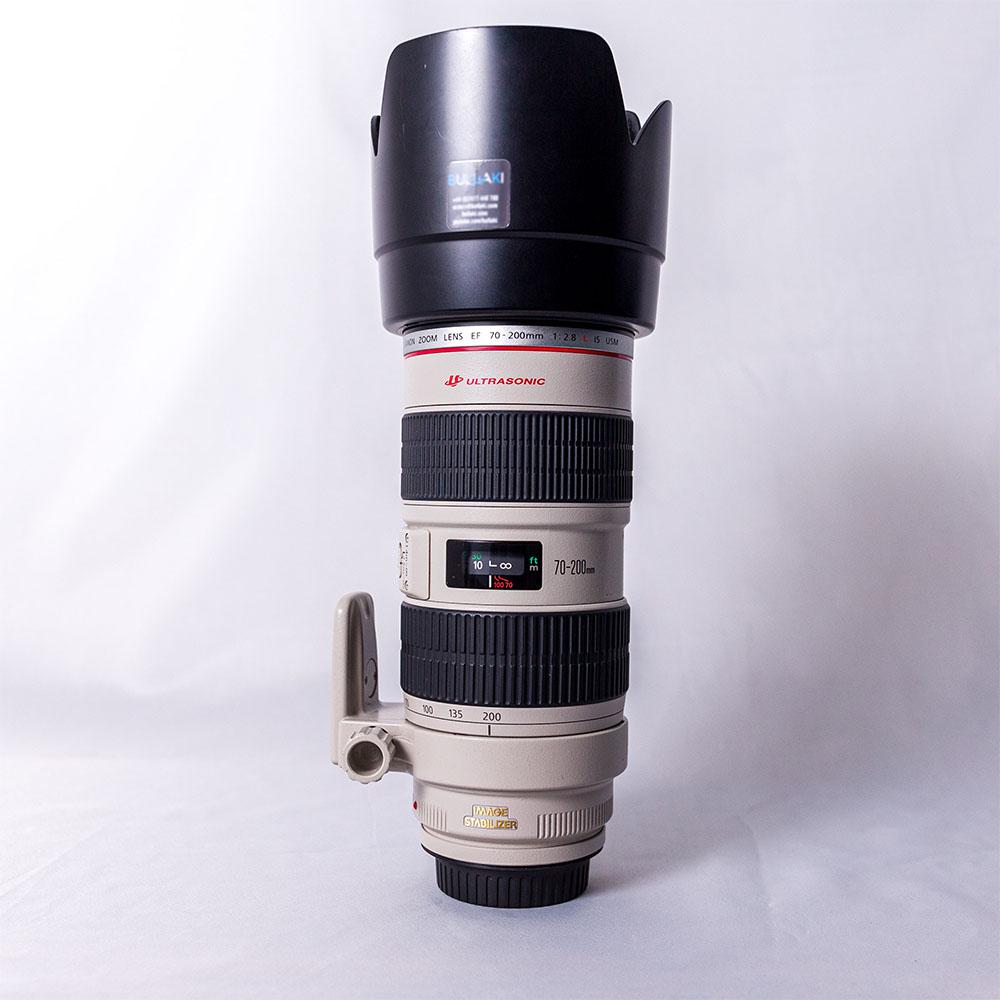 Canon EF 70-200mm F2.8 L Usm Lens
Soft case
Our Productions with Canon EF 70-200mm F2.8 L Usm Lens
Description
Canon EF 70-200mm F2.8 L Usm Lens
A truly versatile lens, the EF 70-200mm f/2.8L USM is a Canon L-series zoom spanning a flexible range of telephoto focal lengths. Beyond its portrait-length to medium tele range, this lens is also characterized by its bright f/2.8 constant maximum aperture, which affords notable control over depth of field and benefits working in challenging lighting conditions. Supporting the versatility is a sophisticated optical design, which utilizes four ultra-low dispersion elements to suppress colour fringing and chromatic aberrations throughout the zoom range for high clarity. Also, a Super Spectra coating has been applied to help reduce lens flare and ghosting for greater contrast and colour neutrality.
Complementing its optical assets, this 70-200mm f/2.8 also sports a ring-type USM and internal focusing mechanism for quick, quiet, and accurate autofocus performance, as well as full-time manual focus override. Additionally, a removable rotating tripod collar is included for stable use of the lens atop a tripod or monopod.
Features
Versatile telephoto zoom is designed for full-frame Canon EF-mount DSLRs, however can also be used with APS-C models where it provides a 112-320mm equivalent focal length range.
Bright constant f/2.8 maximum aperture affords consistent performance throughout the zoom range and offers notable control over depth of field for working with selective focus techniques.
Four ultra-low dispersion glass elements reduce color fringing and chromatic aberrations for high clarity and color fidelity.
Super Spectra coating has been applied to individual elements to minimize ghosting and flare for greater contrast and color neutrality when working in strong lighting conditions.
A ring-type Ultrasonic Motor (USM), along with an internal focusing system, is employed to deliver fast, precise, and quiet autofocus performance as well as full-time manual focus override.
Focus Limiter switch lets you constrain the focusing to two different ranges to suit different applications: 4.9'-infinity or 9.8'-infinity.
Rounded eight-blade diaphragm contributes to a pleasing out of focus quality that benefits the use of shallow depth of field and selective focus techniques.
As a member of the esteemed L-series, this lens is sealed against dust and moisture for working in inclement environmental conditions.
Removable rotating tripod collar is included and benefits working with the lens atop a tripod or monopod.
Compatible with optional EF 1.4X and EF 2X teleconverters.
Rental Terms and Conditions
Rental T&C. Most rentals are done via FatLlama. For qualifying corporate clients we might be able to do ad-hoc contracts directly with our company. The procedure for hiring gear from us involves registering on the FatLlama website and providing details (such as proof of ID). When picking up the equipment you'll need to provide your ID (e.g. passport) and proof of address. In case you damage the equipment, you'll take care of the repairs yourself. Any days lost due to the item being repaired will be charged as standard rental fees. Pickups and returns must be at the same hours and location. Late returns will be charged (One day rental = 24h).
Rental Approval Time. Please allow at least two days for the approval process.
Location and Delivery. Deliveries and returns are normally done in person at our address in Cambridge (see item location on FatLlama). Depending on circumstances we might deliver and collect the items at your doorstep.