Sumo 19 Inch Hdr Director Monitor Recorder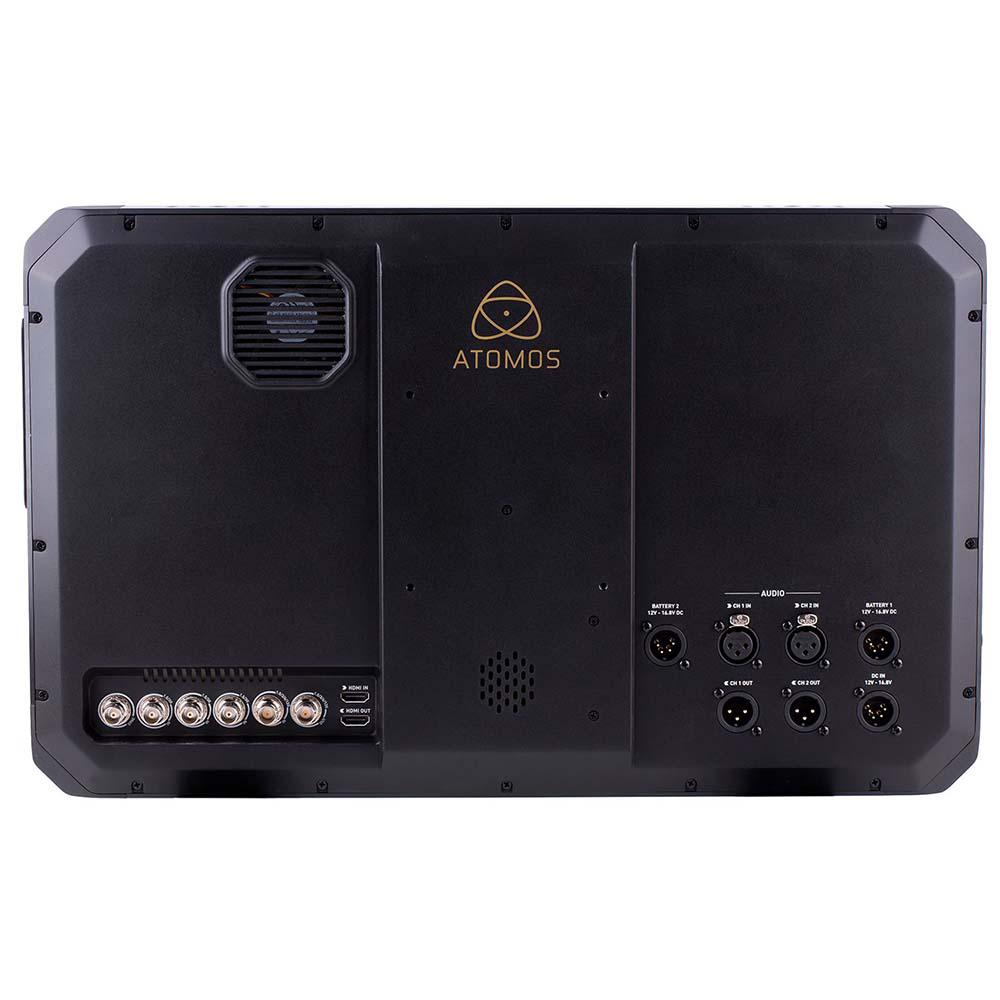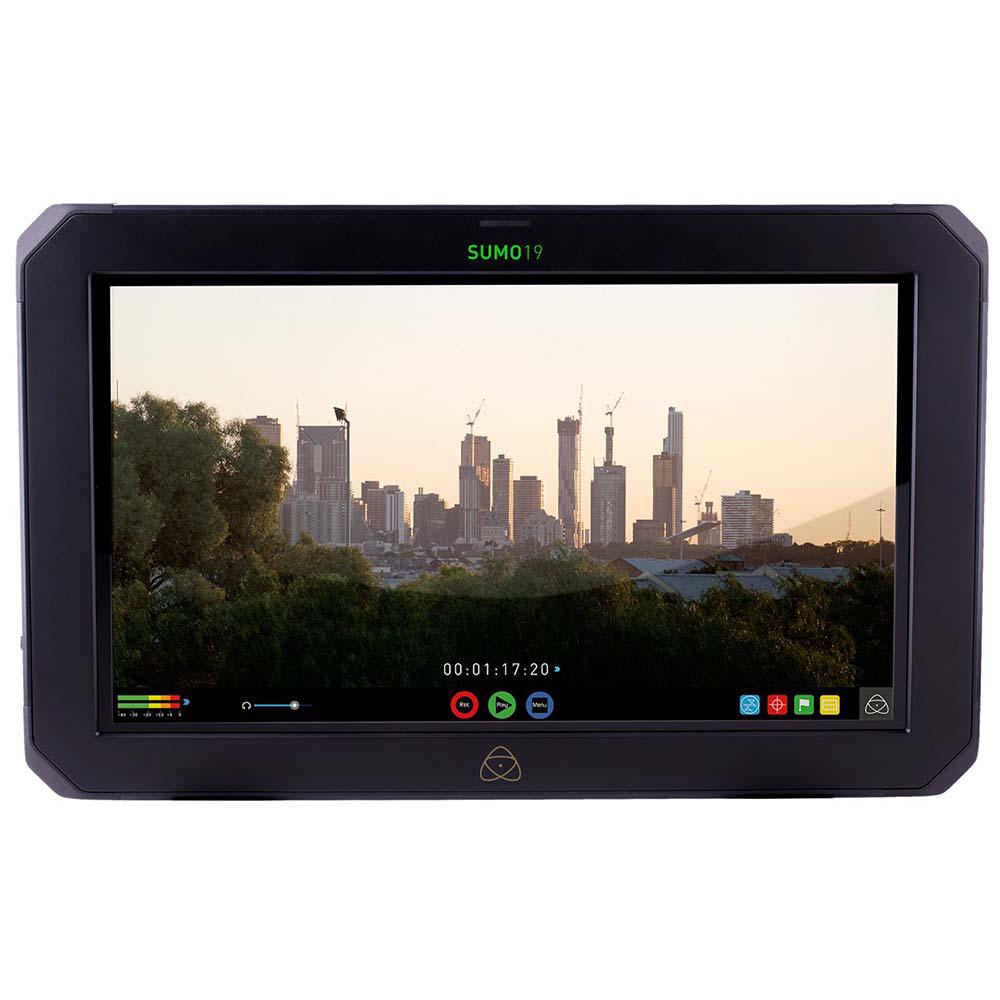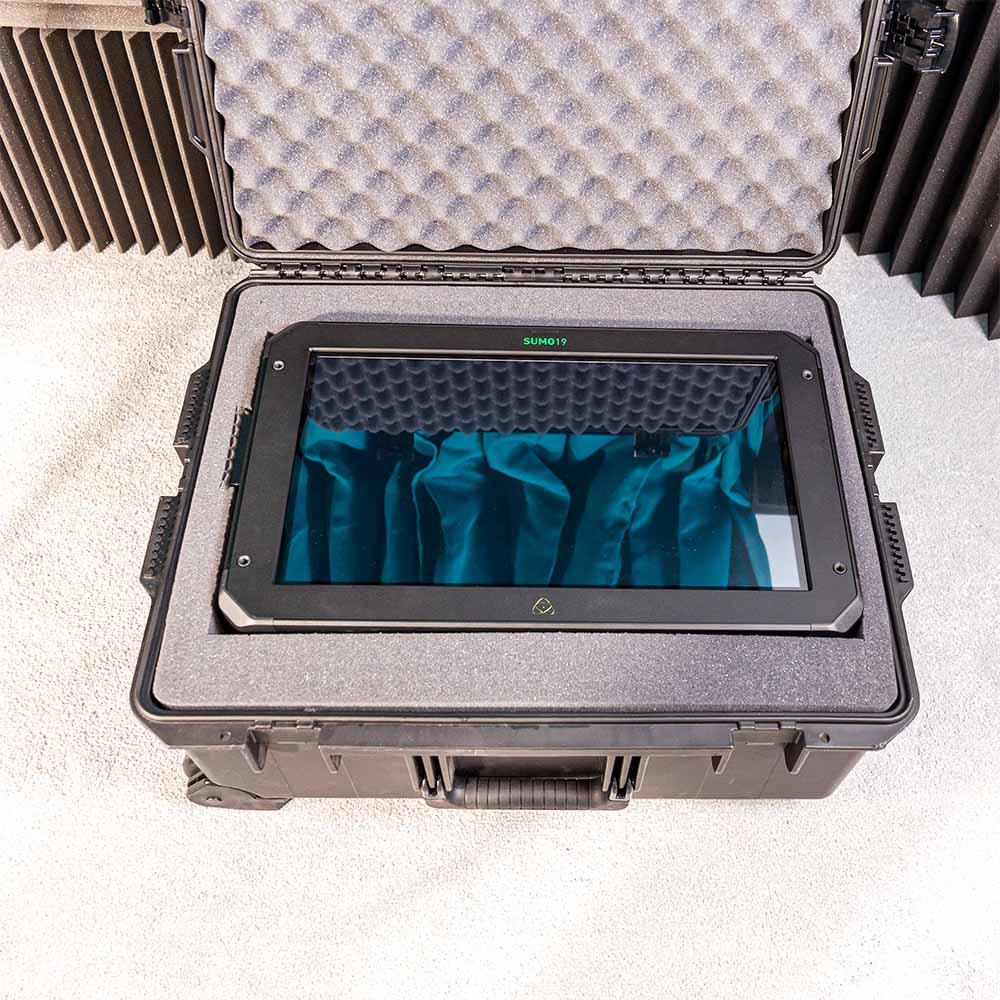 Atomos Sumo 19''
Power Adapter
Hard Case
1 TB SSD
Our Productions with Sumo 19 Inch Hdr Director Monitor Recorder
Description
The Sumo from Atomos is the first production monitor that also records 4K 12bit Raw, 10bit ProRes/DNxHR, plus 1080p60 live switching and recording 4 cameras simultanously. In the studio the 19 inch Sumo becomes an affordable yet incredibly power HDR monitor. With 10 stops dynamic range, 10-bit processing and X-Rite calibration it will accept log, PQ or HLG signals from your grading software and display HDR in all its glory.
The combined monitor-recorder in the larger 19" size gives focus pullers instant on set access to footage with focus peaking, 2:1/1:1 zoom and the ability to tag footage as XML files. The high bright 1200nit monitor, sturdy built-in armour, aluminium alloy design and variety of mounting options makes it a go-anywhere, do-it-all monitor-recorder for focus pullers.
Built for Production
The Aluminium alloy chassis with built-in armour houses ten mounting points around the top/bottom/side, a rear panel VESA mount and an included stand for a variety of mounting configurations. Alongside of the XLR connections for power and balanced audio, there is a 3.5mm stereo headphone jack and built-in speakers. The optional mounting plates connect dual V-Lock or Anton Bauer batteries work in tandem with our patent pending continuous power system. This allows batteries to be hot swapped to ensure you are never without power in the field.
Quad SDI & HDMI 2.0 In/Out
Seamlessly connect any SDI or HDMI device and convert between HDMI 2.0 and SDI (3G QuadLink/6G/12G) in any combination. Quad SDI inputs connect cameras with multiple 1.5 or 3G SDI outputs without the need for converters. HDMI 2.0 supports up to 4Kp60 input/output along with the very latest Atomos open protocol that supports HDR automation including importing of camera settings. There is also support for Genlock and LTC timecode.
Professional Recording
Capture the RAW output from Sony FS5/FS7/FS700, Canon C300MKII/ C500 or Panasonic Varicam LT over SDI up to 12-bit 4Kp30 as CDNG or 10-bit Apple ProRes / Avid DNxHR up to 4Kp60 / 2Kp240 depending on the camera's capability. The processing power of Sumo preserves pristine quality direct from the sensor with data rates of up to 3.2 Gbps.
Monitor. Switch. Record
Make working with multi-cam a breeze. Switch and mix a live record and stream or record 4 x HD ISO recordings using the QuadLink SDI connections. Switch between feeds on screen with cueing, cross fade and hard cuts from the locked sources or tag and adjust final edits with advanced metadata tagging preserving ISO feeds, with the desired final result infinitely editable.
XLR Monitor & Record
Eliminate the need for a separate audio recorder by using the full size XLR connections to connect and power external microphones for balanced analogue audio with dedicated meters and adjustments for frame delay and gain. 48V phantom mics or line level audio are all seamlessly synchronized for the most advanced audio feature set in a monitor today. There is also a 3.5mm stereo headphone jack and built-in speakers for on set instant immersive review or complete internal recording review anytime anywhere with clients or production team.
Go HDR Today
Sumo's 19" 1920x1080 10-bit LCD panel is driven by the AtomHDR engine which precisely maps the Log/PQ/HLG from popular cameras, game consoles or TV makers to perfectly resolve 10+ stops of HDR in real time. The brightness range and vivid colours of HDR bring scenes to life either on the monitor itself, or when output to larger HDR/Rec709 displays for on set review. It can also be used with popular NLE or grading suites for affordable HDR or SDR editing or grading in the studio.
Trust What You See
Like all high-end monitor's, Sumo also has optional calibration to compensate for the natural colour and brightness drift that monitors exhibit over time. Sumo's calibration input lets you use X-Rite's i1DisplayPro to always ensure accurate HDR and Rec709 monitoring.
Continuous Power
The optional mounting plates connect dual V-Lock or Anton Bauer batteries that work in tandem with our patent pending continuous power system. Sumo automatically swaps to the second battery when power is low, allowing the drained battery to be hot swapped to ensure you are never without power in the field.
Choose The SSD To Suit Your Workflow
Sumo records using the patented Master Caddy system. High capacity and widely available 2.5" SSD's provide an affordable solution for long recording times. Atomos have tested and approved over 20 drives for Sumo (atomos.com/drives) that neatly slot into the provided Master Caddy or use the custom Atomos caddy from G-Technology to integrate directly into their EV series of Raid and desktop solutions for the ultimate in workflow efficiency.
Key Features
High brightness 1200nit monitor
Sturdy built-in armour
Aluminium alloy construction
10 Stops of Dynamic Range
Flexible mounting options
Captures the RAW Output
1920x1080 10-bit LCD panel
Calibrate for accurate colour
Rental Terms and Conditions
Rental T&C. Most rentals are done via FatLlama. For qualifying corporate clients we might be able to do ad-hoc contracts directly with our company. The procedure for hiring gear from us involves registering on the FatLlama website and providing details (such as proof of ID). When picking up the equipment you'll need to provide your ID (e.g. passport) and proof of address. In case you damage the equipment, you'll take care of the repairs yourself. Any days lost due to the item being repaired will be charged as standard rental fees. Pickups and returns must be at the same hours and location. Late returns will be charged (One day rental = 24h).
Rental Approval Time. Please allow at least two days for the approval process.
Location and Delivery. Deliveries and returns are normally done in person at our address in Cambridge (see item location on FatLlama). Depending on circumstances we might deliver and collect the items at your doorstep.