DECIMATOR MD-LX HDMI/SDI Bidirectional Converter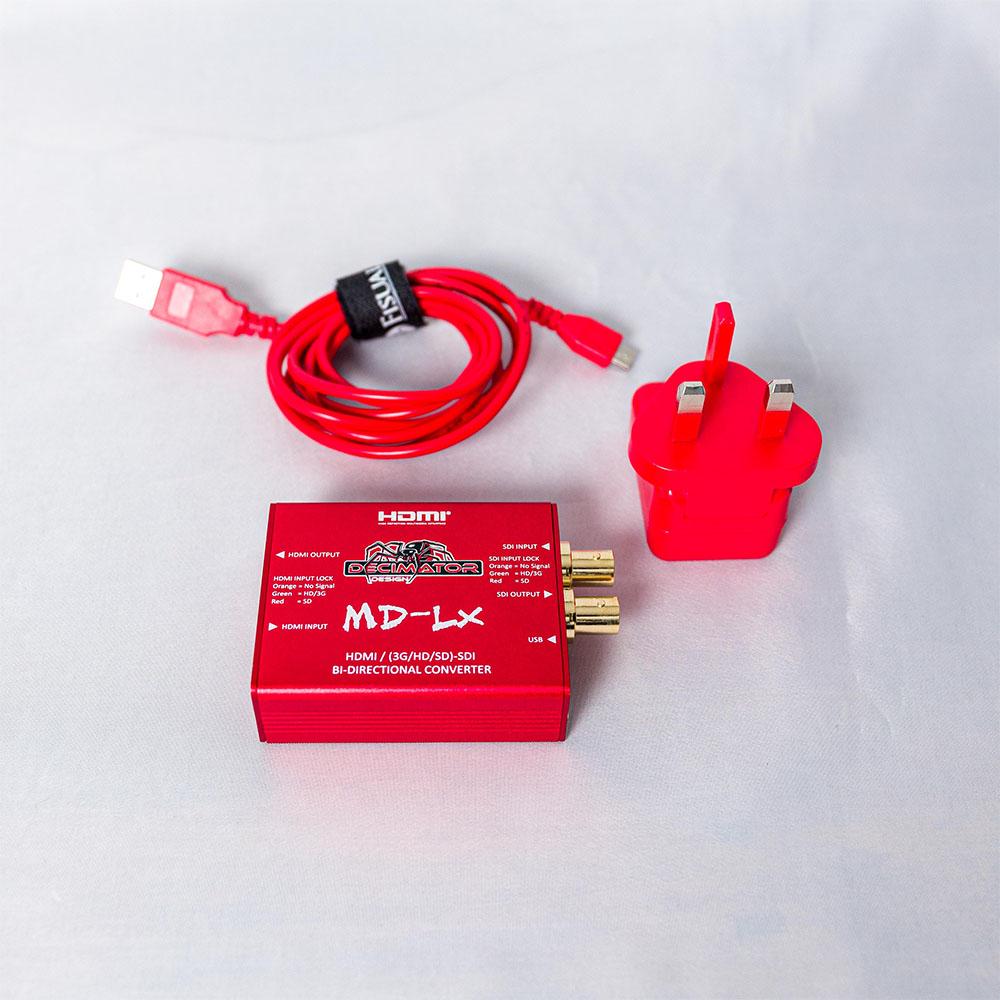 Decimator Design HDMI/(3G/HD/SD)-SDI Bi-Directional Converter
Our Productions with DECIMATOR MD-LX HDMI/SDI Bidirectional Converter
Description
The DECIMATOR MD-LX is a pocket-sized bidirectional converter featuring an HDMI input and output on one side, and 3G/HD/SD-SDI input and output on the other. It supports up to Full HD 1080p60 resolution and offers multiple input/output conversion modes.
Conversion Modes
Auto select: Active input to all outputs, or SDI-to-HDMI and HDMI-to-SDI if both inputs are active
HDMI input to SDI output and SDI input to HDMI output
SDI input to HDMI and SDI outputs
HDMI input to HDMI and SDI outputs
Other Features
Supports 3G Level A and B and allows for conversion between both
USB port for power, control, and firmware upgrades
HDMI and SDI input locks
Rental Terms and Conditions
Rental T&C. Most rentals are done via FatLlama. For qualifying corporate clients we might be able to do ad-hoc contracts directly with our company. The procedure for hiring gear from us involves registering on the FatLlama website and providing details (such as proof of ID). When picking up the equipment you'll need to provide your ID (e.g. passport) and proof of address. In case you damage the equipment, you'll take care of the repairs yourself. Any days lost due to the item being repaired will be charged as standard rental fees. Pickups and returns must be at the same hours and location. Late returns will be charged (One day rental = 24h).
Rental Approval Time. Please allow at least two days for the approval process.
Location and Delivery. Deliveries and returns are normally done in person at our address in Cambridge (see item location on FatLlama). Depending on circumstances we might deliver and collect the items at your doorstep.