Two Canon BP-A30 batteries for Canon C200, C300 mk II, C200B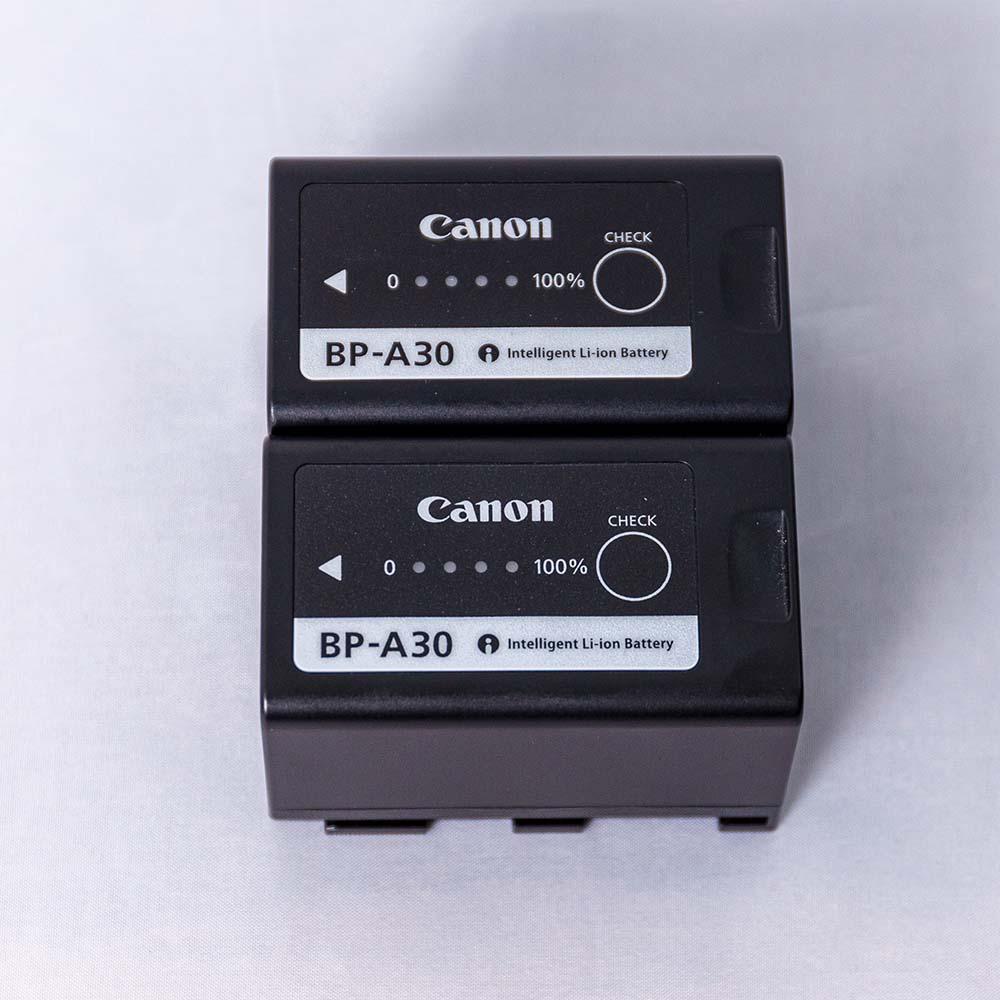 2 x Canon BP-A30 batteries
Our Productions with Two Canon BP-A30 batteries for Canon C200, C300 mk II, C200B
Description
Description
The Canon BP-A30 Battery Pack for EOS C300 Mark II, C200, and C200B mounts on your camera and provides 45 watt-hours of power. It is a rechargeable lithium-ion battery compatible with Canon's Intelligent Battery system. The battery features a removable contact cover that can help keep the contacts clean and helps prevent short circuit discharges when the battery is not mounted on the camera.
The battery incorporates a small push button that activates the remaining power indicators on the battery, allowing you to quickly determine the approximate power level of the battery without having to attach it to a camera.
Rental Terms and Conditions
Rental T&C. Most rentals are done via FatLlama. For qualifying corporate clients we might be able to do ad-hoc contracts directly with our company. The procedure for hiring gear from us involves registering on the FatLlama website and providing details (such as proof of ID). When picking up the equipment you'll need to provide your ID (e.g. passport) and proof of address. In case you damage the equipment, you'll take care of the repairs yourself. Any days lost due to the item being repaired will be charged as standard rental fees. Pickups and returns must be at the same hours and location. Late returns will be charged (One day rental = 24h).
Rental Approval Time. Please allow at least two days for the approval process.
Location and Delivery. Deliveries and returns are normally done in person at our address in Cambridge (see item location on FatLlama). Depending on circumstances we might deliver and collect the items at your doorstep.